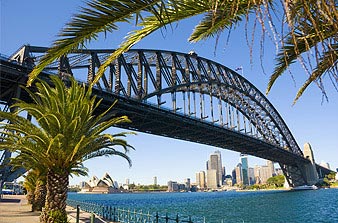 Translation Services
Sydney Translation Services is a language translation company providing individuals and organisations with professional translation service.
Our translators are based all around Australia and are NAATI certified. We provide for a wide range of translation requirements including marketing translation, business translation service, legal translation service, migration translation service, technical translation, medical translation and personal document translations.
By outsourcing your language translation requirements to us, you'll benefit from a highly qualified translation team with experienced account and translation project management.
Financial Translation Services
Our financial translation services provides confidential translation of documents such as company statements, financial reports, bank statements, investment proposals and company evaluation reports.
Financial translations are important for financial audit, loan applications, business proposals, migration purposes or legal / court use.
Legal Translation Services
We provide legal translation services for law firms, where documents or evidence is translated by NAATI translators for court proceedings. All translations are provided with strict confidentiality by professional full-time translators experienced in legal translations.
Our translators deliver high quality legal translations for business contracts, propositions and company reports in over 60 languages.
Migration Translation Service
Get certified document translation for your personal documents such as passports, birth certificates, marriage certificates, marriage certificates, divorce certificates, police clearance (criminal records check), police report translation, drivers license, property deeds, financial records, medical report translation, death certificates, bank statements, degrees and diplomas.
Our NAATI translators provides fast and accurate certified translation in Australia.
Marketing and Multi-Language Translation Services
We work with design agencies, government departments, schools and businesses to provide professional, multi-language translations and typeset (DTP service) for brochures and flyers.
Birth Certificate Translation, Passport Translation
Our NAATI translators are experienced in birth certificate translation, marriage certificate translation, passport translation and translation for all personal documents required for visa application in Australia. Get NAATI certified translations for your migration documents.
NAATI Translators Sydney
Our NAATI certified translators provide certified translation for documents required for immigration or use in the legal courts of Australia.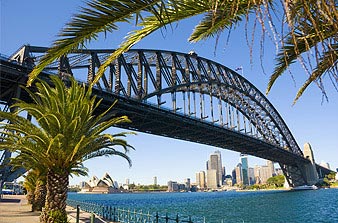 Accredited Translators
Our translators are certified by NAATI at regular intervals as to remain up-to-date and committed to the highest level of competency and currency in the profession.
How much does a translation cost?
For documents, our quote will depend on the language-pair, urgency and total volume. For all translation projects big or small, we seek to provide high quality translation services at competitive rates.
How can I get a translation quote?
Simply upload your documents for a quote using this form. If you do not know how to scan your documents, you may contact us for fax details.
NAATI Translation Services
All our translations for visa applications, migration and legal court use are certified translations. We have a 100% acceptance rate for certified translation by NAATI certified translators submitted to the Australian Department of Immigration and Border Protection.
Document Translation Service
Upload your documents. If you have more than one document, you can zip them into one zip file for quick uploading. After we evaluate the length and complexity of your document, we will send you a quick quote and payment link by email. You can pay securely and conveniently online.
What Our Customers Say
"
Thank you for your prompt service. I was very happy with it. I have received the originals yesterday in mail.
"
Andrea, VIC
"
Thank you so much for being so accommodating with our requests over the past couple of months. I have put STS on our firm wide national register for translators due to the great service.
"
Valentene, NSW
"
I am pleased with your excellent service: professional, quick and competitive. I will definitely do business with you in the future.
"
Massimo, NSW